Conquer medieval Europe in this game of strategy conquest
Features 7 kingdoms with unique strengths
Introduces Kings Orders cards than can make or break conquests
Immersive gaming experience
Features 4 separate armies with unique abilities
Includes gameboard, 15 crowns, 4 armies with 35 Footmen, 12 Archers, 12 Cavalry, and 4 Siege Weapons each, 8 castles, 12 red dice, 32 King's Orders cards (4 decks), 8 City Bonus tiles, 21 gold pieces, 40 silver pieces, 4 War Banners, First Player Marker, 4 reminder cards, 8 Crown cards, card box, and game guide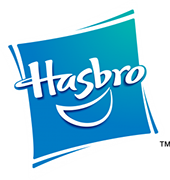 Risk Europe Game
Control the crowns, control Europe in this exciting game of Medieval conquest. The Risk Europe game challenges you to step into the role of a medieval king as you set out to conquer Europe. The game features 4 separate armies and 7 unique kingdoms--each with its own strengths and abilities.
A Game of Medieval Conquest
Taking on the role of a medieval king, players set out to rule feudal Europe by building castles, taxing their subjects, expanding their territories, and engaging in battle. Strategic conquest in the Risk Europe game revolves around players choosing cards that determine actions and directives for their armies. The first player to conquer 7 of the Gold Crown Cities wins. Remember. ..in the end, only 1 king will be victorious.
Hasbro Gaming and all related terms are trademarks of Hasbro.
Secret Missions
The Risk Europe game lets you add secret missions to your game as an additional play option. In Secret Mission mode, you review the missions stated on the back of the Crown Card that you pick from the pile. Then you secretly choose 1 of the 2 missions offered and keep that card in front of you face down. Don't reveal the mission to other players until you complete it. Once your secret mission is complete you add a permanent crown to your kingdom, plus a bonus that counts for the rest of the game.
Highly Strategic Gameplay
This in-depth game of strategy and conquest offers serious gamers a premium gameplay experience. The Risk Europe edition features 7 unique starting kingdoms, each with its own strengths and abilities. Players can upgrade their army by unlocking advance troops, plus mobilize their kingdom as well as raise tax dollars for troops with the Kings Orders cards.
Includes
Includes gameboard, 15 crowns, 4 armies with 35 Footmen, 12 Archers, 12 Cavalry, and 4 Siege Weapons each, 8 castles, 12 red dice, 32 King's Orders cards (4 decks), 8 City Bonus tiles, 21 gold pieces, 40 silver pieces, 4 War Banners, First Player Marker, 4 reminder cards, 8 Crown cards, card box, and game guide.
The game is in English and Bulgarian!!!
Marcă :

Hasbro

Vârstă:

14+

an